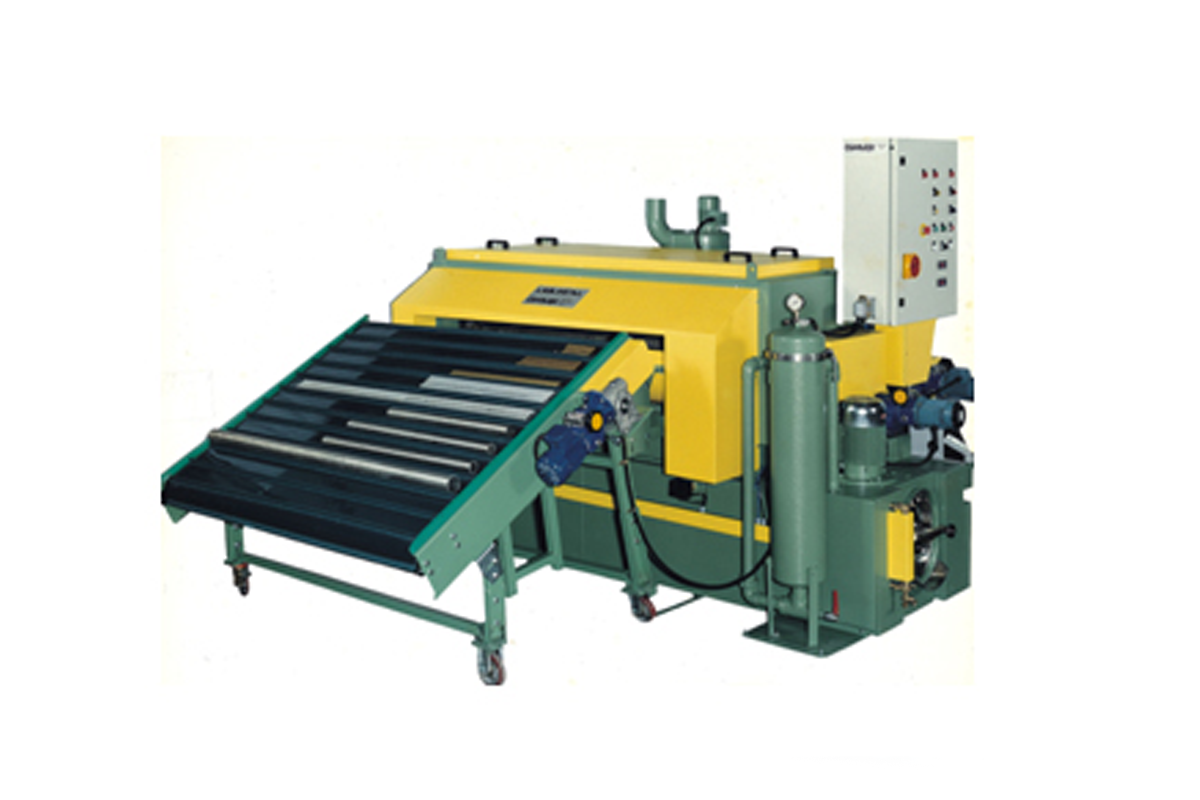 LT
Pipe cleaning machines using hot water and biodegradable detergents.
These units can be positioned in line with a cutting machine and fed automatically by means of a loader or manually by the operator. Any type of pipe can be cleaned such as round, square, rectangular, oval, etc.
The pipes are cleaned in- and outside using a submerged spray procedure – at out feed the pipes are conveyed on a belt, a strong air jet removes all traces of water.
Options: Thermal insulation, Stainless steel, Specific weight oil separator, Disk oil separator, Micron filter, Fluid/solid separator, Hot air drying.
Heating: Electric, Oil, LPG, Steam, Hot water, Thermo oil