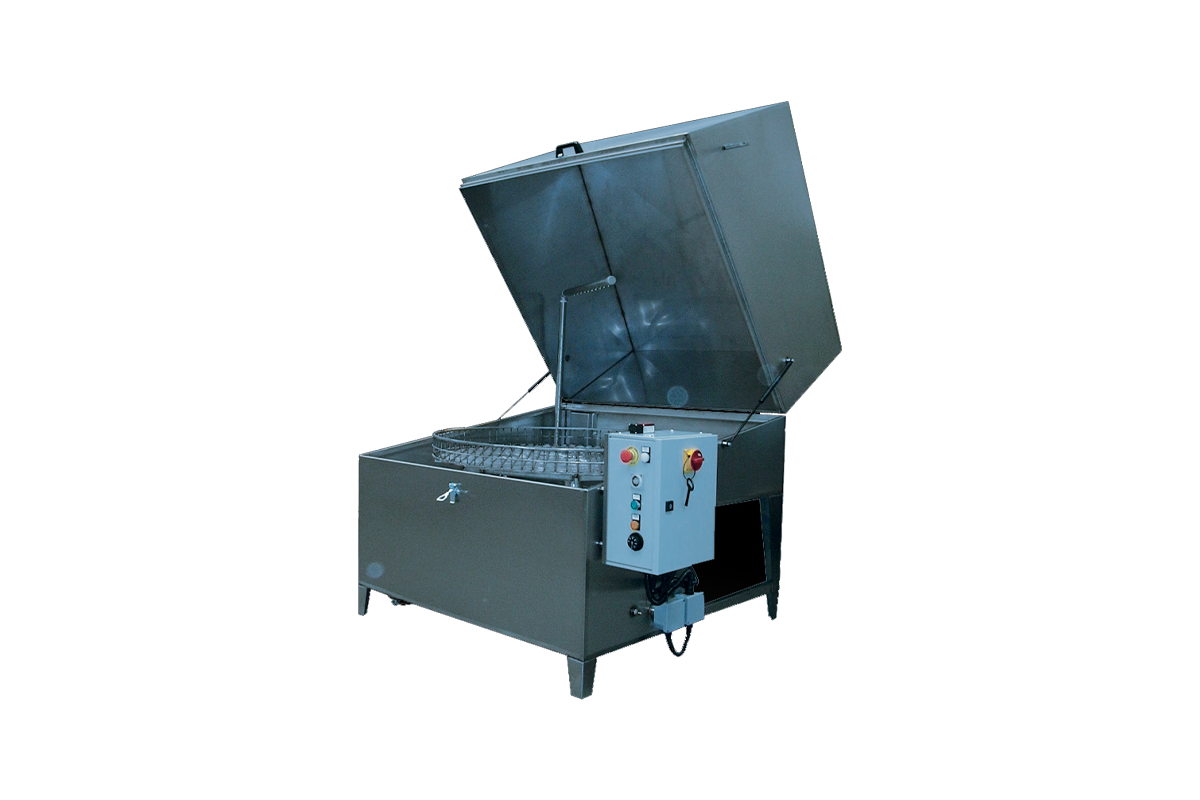 SERIES OXY
Stainless Steel single-chamber machines for metal surface treatment, recommended in case of small and medium size productions or inter-operational treatments.
OXY Series machines are easy to install and use, built in accordance to the Regulations in force, are suitable for:
warm treatment – temperature of water and detergent over 60 ˚ C
cold treatment – temperature of the degreasing liquid at room temperature
All the models of OXY Series are equipped with a gear motor for basket rotation, placed in a proper position that grants regular rotation of the basket and of the parts inside it, even in case of unbalanced loads.
The filter for residues and chips can be easily removed and cleaned, the top cover doesn't need any gasket as the design of the cover grants perfect hold.
Fully automatic machines, they allow both water temperature and cycle time regulations, they can be supplied with one or two tanks and, according to the different washing needs, they can be equipped with:
Thermal insulation
Vapours exhauster
Oil skimmer
Automatic water inlet
High pressure pump
Hot air drying
Outer trolley
Compressed air injection
Tank drainage pump